Native DAW Plugin!
Signals & Sorcery is a massive loop library. All of the content can be accessed from inside your favorite DAW via a free plugin!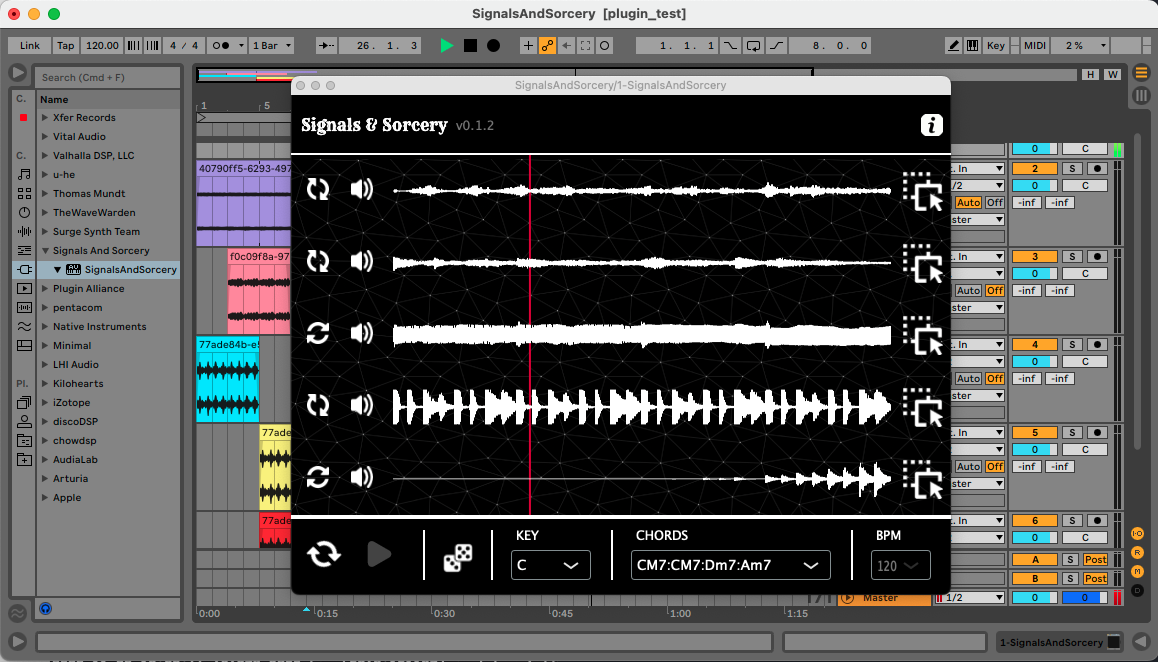 Web Audio Interface!
Signals & Sorcery content can also be accessed via a free web interface!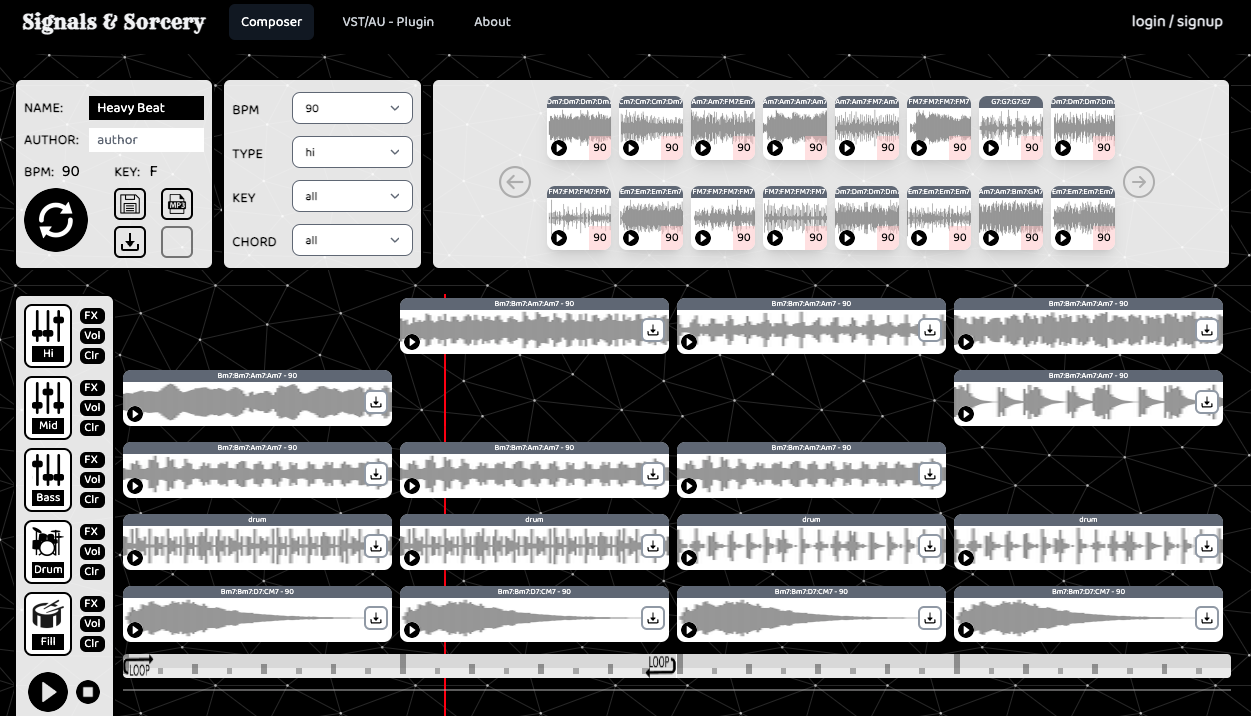 Arrange loops and them into your favourite audio software!
SignalsAndSorcery is a web app which enables you to drag/drop prefiltered audio loops in order to quickly sketch a beat. Once you are satisfied with the beat you can export the track into ABLETON or most other audio software.
Samples are royalty free!
All of the SignalsAndSorcery stock samples are 100% royalty free. The samples and loops are efficiently created using algorithms and AI but are curated and approved by a human :) When you download a sample you can download both the audio and the MIDI so you can use your own awesome synths and effects!
The sample library is also an API!
If you're a techno creative and would like to create your own UI which pulls from the sample library you can with this API. Find more about the API at this github REPO.
SignalsAndSorcery is an Open Source platform!
If you are a web developer and want to improve or modify the app, please do. The code is opensource and licensed as GPL3 which essentially means you can do anything you want provided you keep your version open source. The web app is built with VueJS (the composition api) and leverages the WebAudioAPI to perform browser based DAW operations such as merging audio and applying fx.
Tutorial and Blogs
Blog posts: HERE.
Tutorials: HERE.
Feedback, Bugs & Feature Requests
Please vist the Discord change to report & discuss: feedback, bugs, feature requests, road map and general discussion. DISCORD CHANNEL.